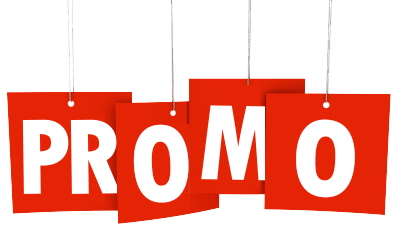 Great news you are about to read today is that one of the biggest web hosting provide in Nigeria (NG) is giving away some domain extension at cheaper rate to some luck individual.
HOW DID THIS COME ABOUT.

Basically, now let us announce what and how this offer came on air.
Let now offically tell you that the Ceo and Founder of Abollyhost Web Solution is Celebrating his Birthday, in the person of Taleat Solomon Abimbola so we Award6base Crew wish him an "Happy Birthday" and we wish him long life and more Promo Lolz.
WHO CAN GET THE .NG OFFER.

To tell you that this offer is just valid for the first 50 lucky people to register and Get the *.NG* domain extension for just N3300 instead of N9000. Don't miss this great opportunity.
HOW TO GET THIS OFFER/STEPS.

To make this work, this are some step for this promo below.
Step1. Log in / Sign in using this link by clicking HERE or copy to your browser. https://client.abollyhost.com/aff.php?aff=99


Step2. Goto your Dashboard.

Step3. Click on Register Domain.


Step4. Check for Availability, meaning checking if you are good to go with that your Domain name you enter.


Step5. Coupon Code space Insert or Enter this Code
"HAPPYBIRTHDAY".


Step6. Then complete any other information or step bought to you like First Name, Last Name, Email, Number, Address etc.


Step7. Wait for the email or the page of it host to redirect you and make your payment to the company for the service you apply for.



DOES IT APPLY TO HOSTING SERVICES.

Base on what the Founder updated on one of this social media handle, that their team is working closely to make some promo in hosting plan work and he said that it will be on public soon, so we say "IT IS PENDING FOR NOW".
WHAT ABOUT AN EXISTING USERS.
Well, if you have being their exist users or client you are automatically on the plan, just click
HERE
or copy this link
https://client.abollyhost.com/aff.php?aff=99 to your browser and follow the step or move fast to your dashboard and create or register (.NG) domain extension e.g mycompany(.)Ng and you are now good to go.
Pay the company and start enjoying the service.
HOW ALONG IS THIS PROMO/OFFER WILL STAY.

If you are registering this domain .NG it will only last for one year and from other year you pay normal price.
WHAT DO I STILL NEED TO KNOW.
Well it is very simple, just register with the link shown above and follow all step.
ADVERT
Do you need Content Writer OR Content Development Service Email On Ologundepaulo@gmail.com +2348038792840 Or Award6basemedia@gmail.com Services Delivery before 2hrs.
#@Abollyhost Solution .Inc

#@OpoOfficalz.

#@Award6base_Media .Inc