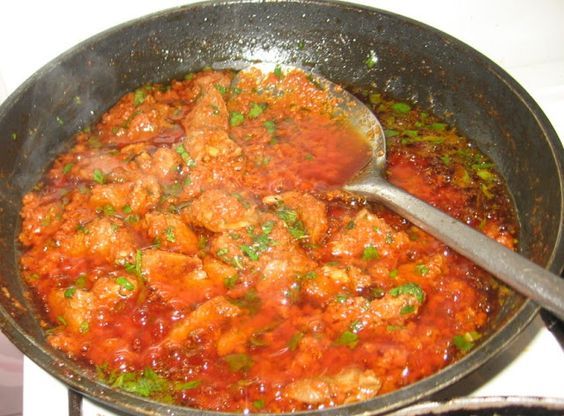 I remember those days we had a vegetable
patch in our backyard and my mom would
always pluck vegetables and scent leaves to
include in our daily meals, be it yam porridge,
stew, soup, rice, whatever! Veggies are always
included and oh my, were those meals
delicious?! Big time. So now, have you got
scent leaves in abundance and you don't know
how to incorporate them into meals? Well, here
we go! Check out these dishes you can
prepare to add your scent leaves as a natural
spice
Yam porridge
To jazz up this meal, simply slice fresh scent
leaves into it when it's almost cooked, let it
simmer for 5 minutes before serving. Mmmm!
The aroma that will assault your senses will
get your mouth watering.
Tomato stew
Your tomato stew can be yummier, tastier and
more nourishing with the addition of this sweet
smelling leaves. It's simple! Just add a bunch
of fresh scent leaves or as much as you'd like
depending on the quantity of the stew you are
preparing. Grind the leaves together with your
Scotch bonnet, tomato, onions etc this will
make it blend perfectly and give you smooth
texture, aromatic and delicious taste to your
stew.
Concoction rice
This is a meal particularly favored by Nigerian
students because it's easy to prepare and
doesn't cost much. To prepare this meal, you
need rice, grounded pepper, Palm oil or
groundnut oil, onions, seasoning and of course
scent leaves. Wash the rice and scoop into a
boiling pot of water then you add all the other
ingredients except the onions and scent
leaves. When the rice is almost ready, pour in
your sliced onions and scent leaves then you
let it simmer for five minutes, after that you
mix the whole thing thoroughly and tadaa! All
done.
Some dishes you should cook with scent leaves
Reviewed by
Award6baseMedia
on
December 10, 2016
Rating: